Helping to protect the front-line during the pandemic
Monday, March 22, 2021
At the outset of the Covid 19 pandemic it quickly became apparent that there was a necessity for a structured approach to the issue, storage, and replenishment of vital PPE to the 43 police forces of the UK.
To provide this service a strategic co-ordinated national approach to the medium and longer-term management of supply chains was agreed by the NPCC in July 2020 and that BlueLight Commercial would subsequently lead this operation.
The aim was to provide Forces with a complete service provision of PPE. The service would be flexible in order to adapt quickly to the ever-changing needs of the forces whilst considering the unpredictable nature of the pandemic. The solution was to keep requirements simple but effective. The workload for each force was to be kept to a minimum and BlueLight Commercial would provide expert analysis and planning to ensure a fluid delivery of PPE to all forces. The planning would also ensure adequate levels of PPE were provided without procuring large amounts of stock which could become obsolete due to date restrictions.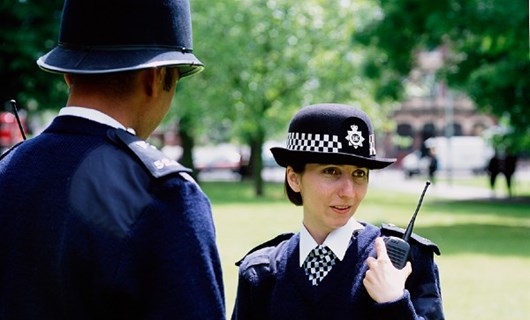 We have worked with The Department of Health & Social Care to guarantee a continuous supply of certified PPE products. The National Police Co-Ordination Centre (NPoCC), working with Thames Valley Police set up a large national store and distribution centre. We also provided our expert procurement and logistics team to develop the links between key stakeholders and to provide a robust and fluid end to end supply chain solution.
Throughout the project we have continuously engaged with key stakeholders to ensure an efficient operation and provided their expertise in procurement, planning, management and logistics. We took over the responsibility for the Policing PPE dashboard, which had been developed by the national team. We developed and manage a national inventory dashboard, to ensure appropriate stock holding levels at both the national distribution centre and local Forces. The dashboard constantly evolves and develops using the information provided by forces and partners to provide the most up to date information for forecasting and supply purposes.
BlueLight Commercial represent policing at the cross-Government PPE Board, and act as a single liaison point with the Department of Health & Social Care, ensuring effective supply is planned and sustained.
By working with the key stakeholders effectively, we have ensured a strategic and effective approach to ensure a continuous supply of PPE to Police Forces in the UK. The systems in place are robust and BlueLight Commercial have added a dimension of stability to the project. Forces have not reported at any point a lack of supply or support which depicts the level of service that has been provided. Due to the success of the project the work will carry on throughout the financial year 21/22.